Ryan Boren
K12 classrooms – and most families – have bad password practices. Passwords for Google Classroom accounts are often derived from usernames. That password is then reused when signing up for other online accounts. This violates three of the most important rules of protecting online privacy and identity. From Krebs on Security:
Do not use your network username as your password.
Avoid using the same password at multiple Web sites.
Never use the password you've picked for your email account at any online site: If you do, and an e-commerce site you are registered at gets hacked, there's a good chance someone will be reading your e-mail soon.
xkcd explains the dangers of password reuse.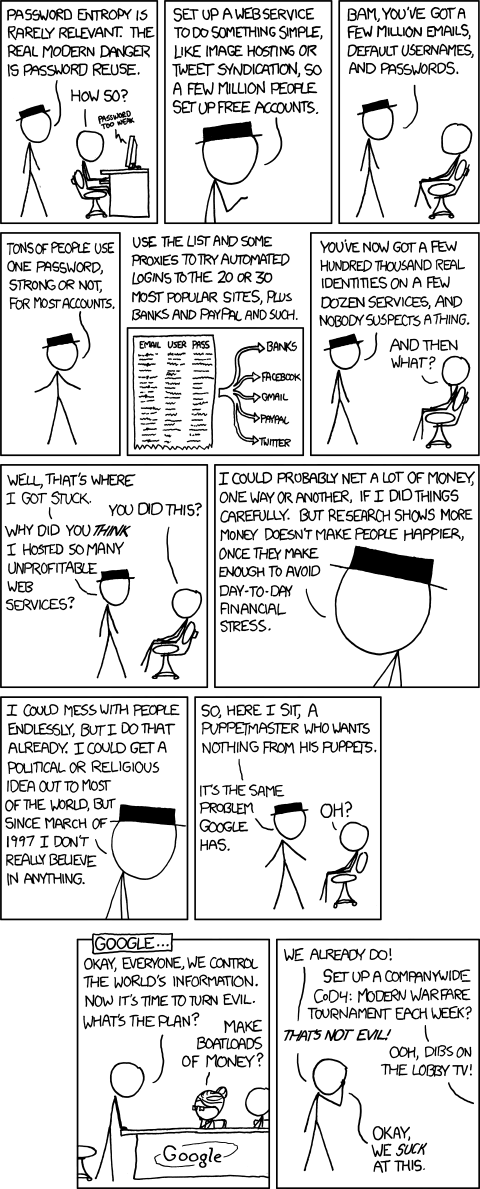 "Password reuse is what really kills you," says Diana Smetters, a software engineer at Google who works on authentication systems. "There is a very efficient economy for exchanging that information."
Source: Kill the Password: A…
View original post 1,073 more words